The Last Supper Unframed Print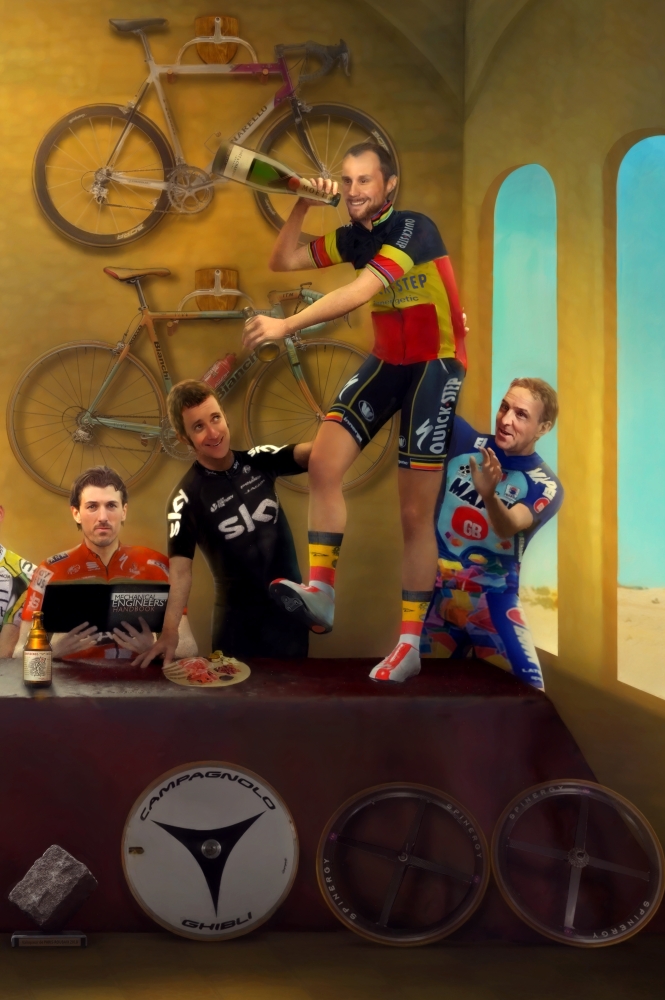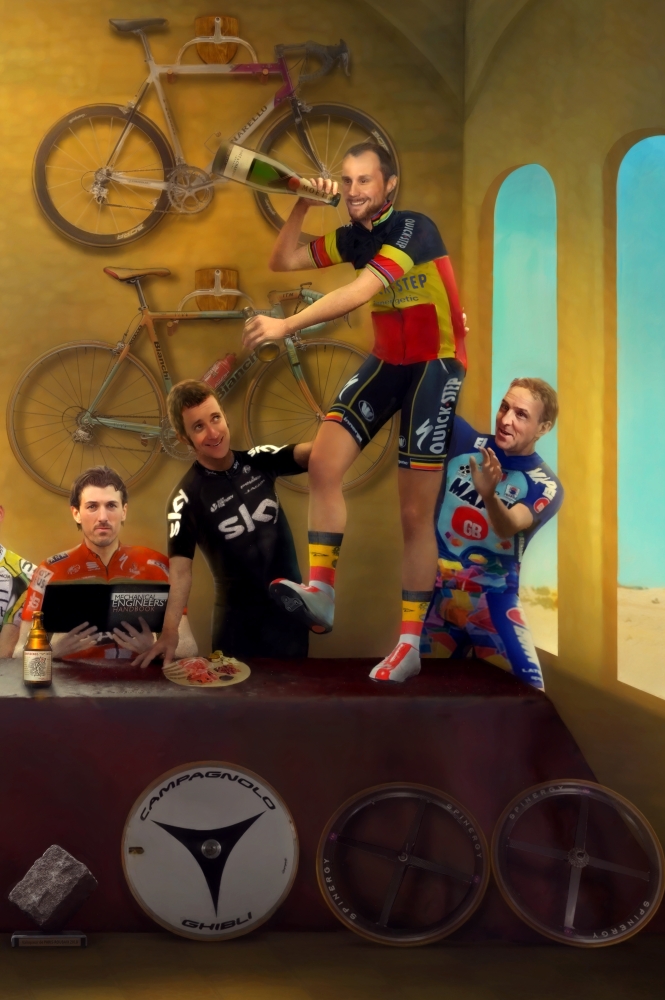 The Last Supper Unframed Print
Artistic Medium: Digital painting
**PLEASE NOTE THE IMAGE OF THIS PAINTING ON THE WEBSITE IS NOT THE SAME QUALITY THAN THE ORIGINAL (220 MB) IMAGE YOU WILL RECEIVE, WHICH IS IN OUTSTANDING HIGH RESOLUTION. THIS IS TO GUARD AGAINST COPYRIGHT THEFT**
The Last Supper: Cycling Legends of the Millennium takes Leonardo Da Vinci's famous portrayal of... The Last Supper... and gives a highly original cycling twist. This is perhaps the ultimate cycling painting - 13 characters individually painted, a completely unheard of undertaking within the cycling art world. Absolutely packed with cycling references, every detail has been created, planned and executed with painstaking precision. No painting on a cycling theme will ever say so much about your love for the sport than this cycling painting.
Printed on ultra-premium German Hahnemuhle textured 310gsm etching paper. Arrives rolled in acid-free paper within a crush-proof circular art mailing tube.
Package and posting is included in this price. Just enter the FREESHIP code.