The Last Supper Framed and Mounted Print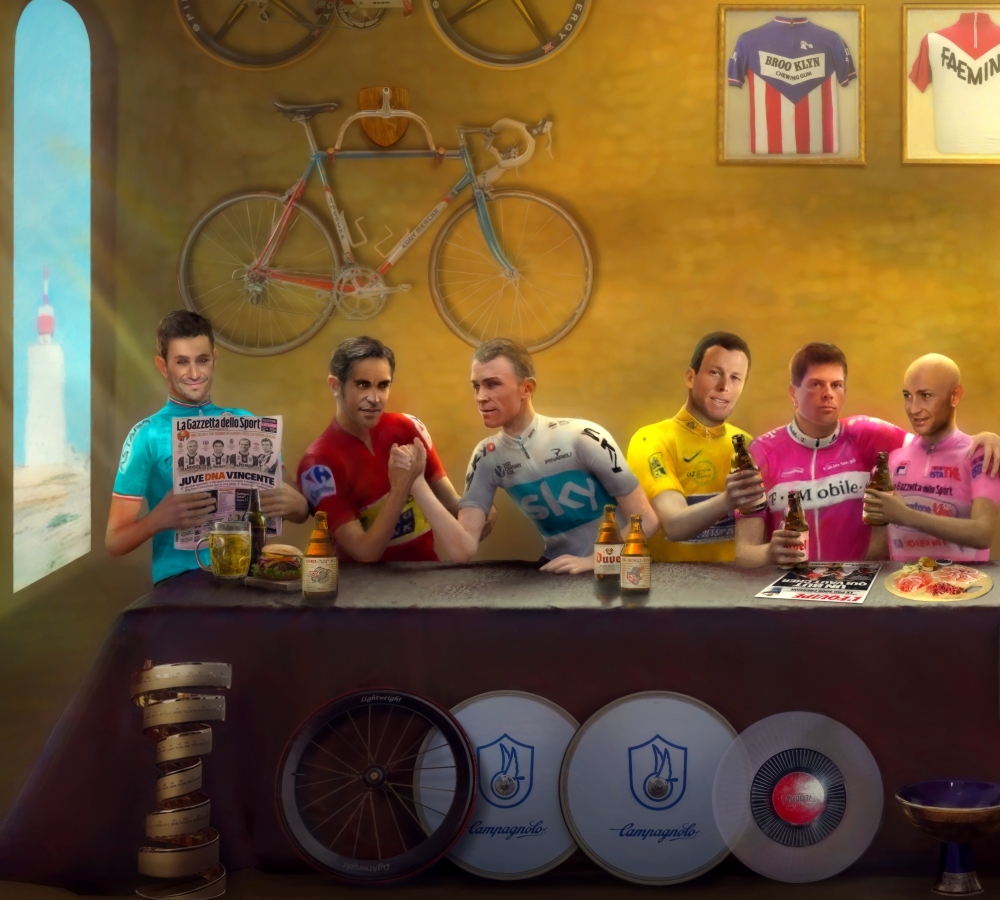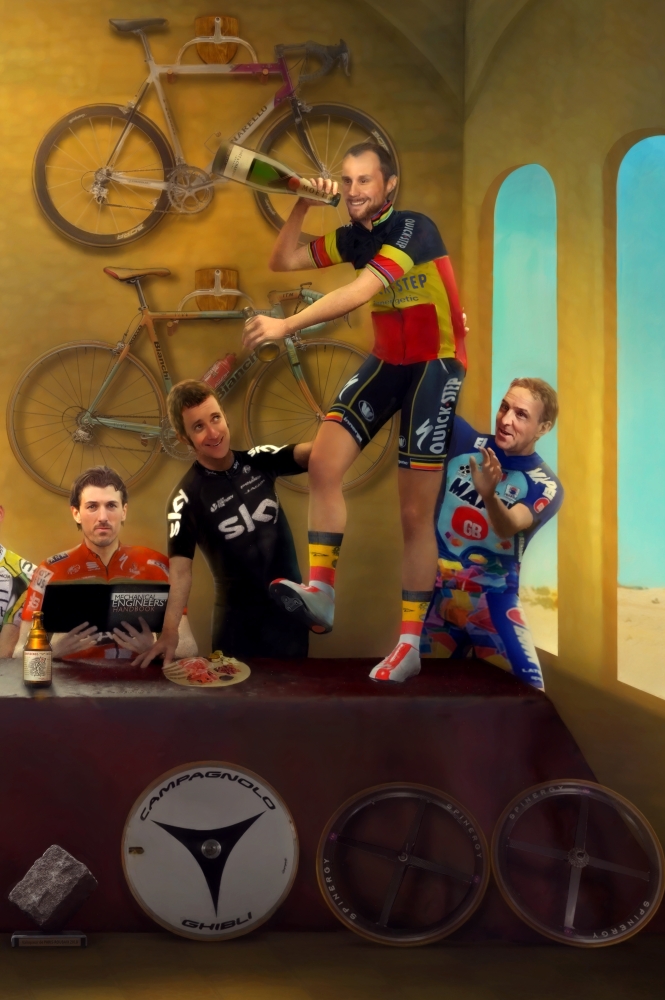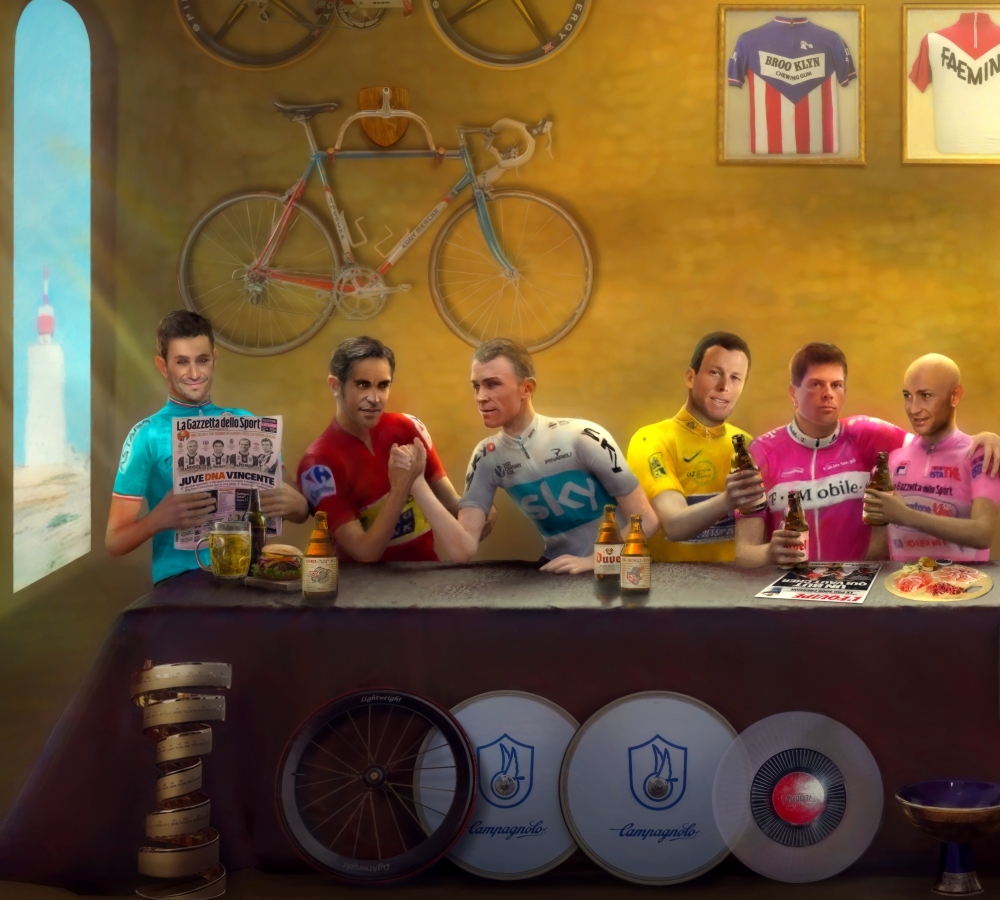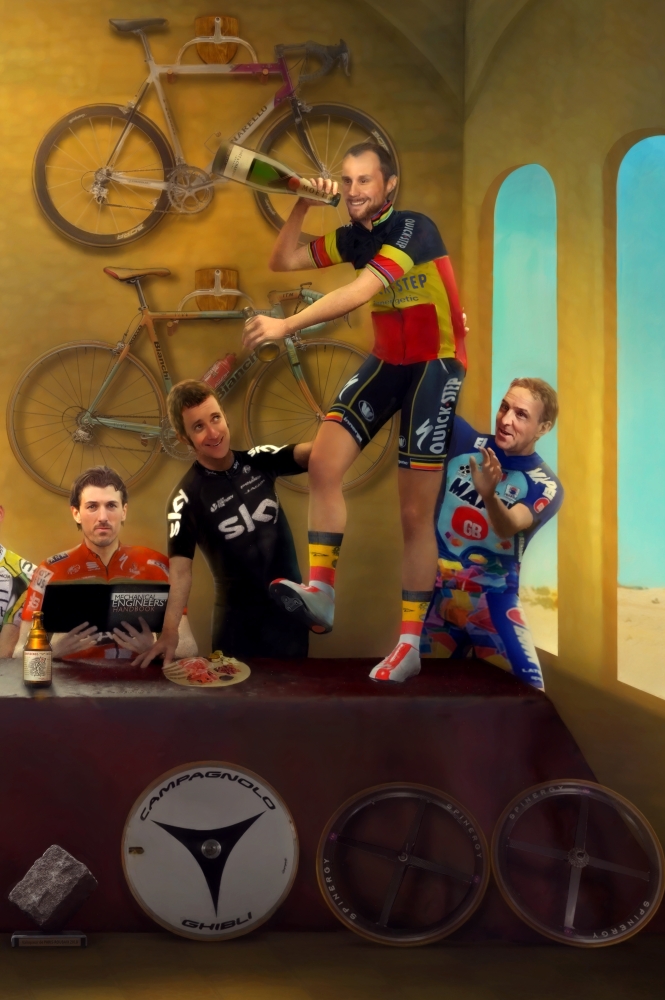 The Last Supper Framed and Mounted Print
Artistic Medium: Digital painting
**PLEASE NOTE THE IMAGE OF THIS PAINTING ON THE WEBSITE IS NOT THE SAME QUALITY THAN THE ORIGINAL (220 MB) IMAGE YOU WILL RECEIVE, WHICH IS IN OUTSTANDING HIGH RESOLUTION. THIS IS TO GUARD AGAINST COPYRIGHT THEFT**
The Last Supper: Cycling Legends of the Millennium takes Leonardo Da Vinci's famous portrayal of... The Last Supper... and gives a highly original cycling twist. This is perhaps the ultimate cycling painting - 13 characters individually painted, a completely unheard of undertaking within the cycling art world. Absolutely packed with cycling references, every detail has been created, planned and executed with painstaking precision. No painting on a cycling theme will ever say so much about your love for the sport than this cycling painting.
Framed Print: External measurements 110cm width x 60cm height. Internal painting same dimensions as unframed print (100cm width x 50cm height). Made with a luxury deep-bevel mount, black real ramin wood frame and premium synthetic glass cover. Ready to hang straight out of the box. The ultimate present. Arrives in dedicated art packaging for framed paintings to protect during transit.
Price includes packing ad postage.